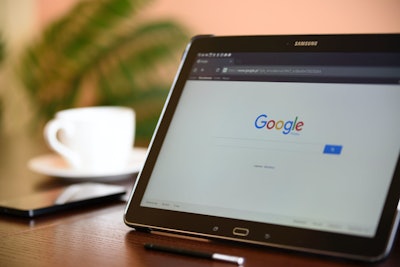 Photo: Pexels
During Kubota's recent Turf Talk virtual event, Jack Jostes, CEO of Ramblin Jackson, Inc., took a deep dive into why commercial landscaping companies need to invest in their online presence.
Today, take a look at a few other key tips Jostes offers for making sure your website appeals to not only your ideal clients but also to your ideal potential hires.
Boosting sales pitches with videos
Once you've successfully gained a fair share of online reviews and have gotten a few new leads, Jostes says when it comes time to send your final project proposal over to the client, include a personalized video to help close the deal.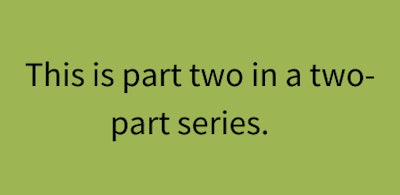 "Sending a video can really help you close," says Jostes. "Video demonstrates good listening skills, as well as good follow up and professionalism. Most importantly, it lets the customer actually understand what they're buying. They understand how you came up with your proposal and pricing."
Whether you use a video creation platform or simply set up your smartphone or camera in selfie mode, Jostes says a simple video is a great way to build rapport and keep in touch with accounts.
Additional website tweaks
Career page

To help boost the look and effectiveness of your website, Jostes recommends taking a close look at your career tab, or if you don't currently have one, create one with the following tips in mind. The overall goal is to sell people on why they should work for your landscaping company instead of a competitor.
Along with showcasing open positions, Jostes recommends featuring any training or learning opportunities that your company offers. Show interested individuals the career path that you have available and show them where they can learn and expand their skills.
Another helpful tip Jostes recommends is always showing the pay for the open jobs, as this helps weed out undesirable applicants. To help further sift through applicants, Jostes recommends including a bare minimum requirement on each job. He then recommends creating a drop-down menu question regarding this requirement for a position, such as having a driver's license or having a certain degree. If they aren't able to answer yes to that requirement, they won't be able to continue the application, which Jostes says saves you time having to deal with lackluster applicants.
Benefits

Jostes says to also include any perks or benefits your company offers, such as paid time off (PTO), health insurance, company barbecues, etc. Along those same lines, be sure to mention the type of company culture and community that comes with working at your company.
Jostes says showing testimonials from people who have worked there can also prove beneficial, as well as featuring photos and employee bios from current employees. If you do choose to feature employee photos, Jostes says to make sure everyone is wearing the same uniform or company logo in the photos to ensure a cohesive look sitewide.
"You want to represent your own brand in your content," says Jostes.
Photos

Along with featuring employee photos, Jostes says to go through your website and social media sites to make sure you have the best photos possible featured. Take time to remove any photos that look poor in quality or that are outdated and replace them with ones you can be proud of.
"Pruning out the bad photos will help your customers see that you know what you're capable of, and photos have a big impact on your leads," says Jostes.
To summarize, Jostes says when looking back over your website and what benefits it offers your company, ask the following questions:
Does your online presence help generate new leads?
Do your online reviews improve the sale or take it away?
Are you leveraging the power of video to generate and/or close deals?
To read part one of this series, click here.