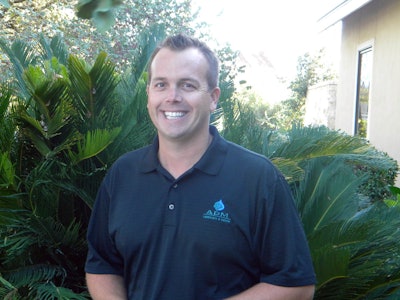 TLC's Landscaper of the Year finalist Anthony Gastol, APM Landscape and Design in Schertz, Texas, focuses on employees, customers and has a go-slow approach to expansion, which has put his business in front of the competition.
"Our philosophy in business is that slow and steady wins the race."
Here are his tips on how to help your business succeed.
Think outside the box. Our customers don't want their house to look like every other house on the block. Give them the wow factor.
Learn from your mistakes. It's no fun to make mistakes, but by learning from it, you can turn that negative into a positive.
Find someone in your industry to shadow. You may learn something that you can use to improve your business.
Never burn bridges. That employee who quits could end up being a customer someday.
Always be selling yourself. Marketing is ongoing. When you are wearing a work shirt or driving a work truck, your actions are a reflection of your business. You may be interacting with people who aren't current customers, but their experience with you could make them a customer in the future.