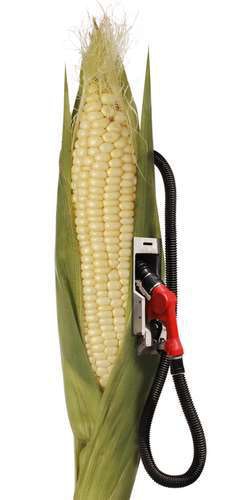 A decision by the DC Circuit Court of Appeals over a challenge to the EPA's waiver allowing 15 percent
ethanol in gasoline is expected by midweek, according to Kris Kiser, President and CEO of the Outdoor Power Equipment Institute, which joined several other industry groups in filing the suit.
Why the unprecedented move by the EPA to pump more corn-based ethanol into the American fuel supply system?
"For the first time in American history, fuel used for some automobiles may no longer be safe for non-road products," says Kiser. "It may destroy or damage generators, chain saws, utility vehicles, lawn mowers, ATVs, boat engines and more."
You can learn more by checking out a brief video TLC interview with Kiser. Click here to see it.
"Gasoline consumption has actually declined recently in the U.S.," says Kiser, "And the mandated amount of 'alternative' fuel (ethanol) that was anticipated to be used hasn't happened." So, with a nudge from lobbyists, the EPA's waiver will allow an increase from the current 10 percent ethanol (E10) to rise to 15 percent.
Kiser says the EPA's assertion it will educate users with a 3" x 3" pump label is "frighteningly inadequate."
OPEI states EPA's prior experience with introduction of new fuels shows labeling alone is insufficient to prevent misfueling.