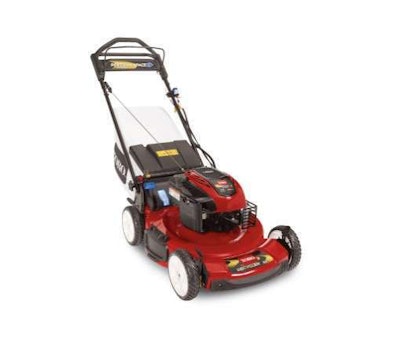 Landscape professionals care about the environment and their community.
Every year, as we select from among the best of the best for the TLC Landscaper of the Year contest, sponsored by Case Construction, most entries cite community improvement and charity projects.
If you work with community groups, here's a great chance to help their cause.
For example, when a Asheville, North Carolina youth group volunteered to landscape a women's shelter, LOY finalists Ben and Kathy Fotusky, owners of Greater Scapes Landscape donated the materials and worked alongside them to show them how to plant and mulch. And the couple also supports church youth missions overseas.
So when Project EverGreen, the landscape industry backed nonprofit promoting green spaces announced it will award free mowers to groups who beautify city blocks, it was news to get cranked up about!
Designed to reward beautification efforts being carried out by organizations volunteering their time to keeping yards and parks in good condition, Project EverGreen announced a Facebook contest to give away a total of 12 Toro mowers to two deserving groups.
Project EverGreen's Beautify the Block Project asks groups to explain how they would use six Toro walk-behind mowers to beautify their blocks.
"There are a lot of ways for a group to beautify its block," says Cindy Code, Project EverGreen executive director. "Whether it's a cleanup effort at a park or playground, ball field or series of neighborhood lawns, we want to help take two groups' efforts to the next level with this Toro mower giveaway."
There are two ways to enter: A group may submit a written entry found on Project EverGreen's Facebook page, www.facebook.com/ProjectEverGreen. Or they may upload a video entry to YouTube or Vimeo showing how the mowers would be used, and share that video link in its entry form on Facebook.
Once at Project EverGreen's Facebook page, click on the "Beautify the Block Project" button near the top of the page to get started.
Entries must be submitted by Sept. 30.