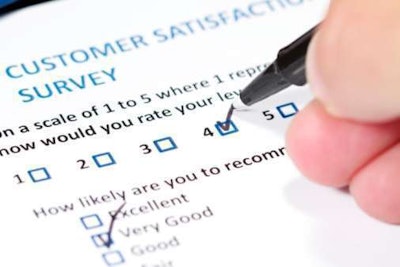 Participants in the lawn and garden industry are relatively optimistic about growing sales during the next selling season — and they generally believe this is a good time for dealers to start stocking more inventory, according to survey results released today by GE Capital, Commercial Distribution Finance (CDF).
Forty-three percent of industry participants said the popularity of lower-cost models will have the largest impact on sales this year. At the same time, 24 percent said reduced levels of inventory will affect sales while 20 percent said long production lead times will have an impact.
"We have seen a shift in stocking levels and improving inventory turns during the past last six months," says Michael Horak, commercial leader of CDF's outdoor products group. "That tells us that product mix will become an important factor for retailers in the coming months. As consumer confidence starts to improve and product turns accelerate, customers will start looking for alternative product options."
Respondents generally agreed this is an appropriate re-stocking period, with 40 percent saying this is a good time for dealers to stock more inventory and 41 percent saying they had mixed feelings.
When asked how much they expect their overall company's sales to grow in 2013, here were their responses:
22 percent said sales would grow zero to 5 percent
38 percent said 5 to 10 percent
23 percent said 10 to 15 percent
16 percent said 15 percnt or more.
"Although the spring consumer buying season seems far in the future, people in this industry are already trying to predict sales activity for early 2013," Horak continues. "From our point of view, we expect inventories to increase slightly next year due positive customer sentiment and new product launches. Dealers' current credit lines are flexible enough to accommodate this increase in inventory levels."
The lawn and garden industry survey of 100 respondents was conducted Oct. 24 -25, 2012. Respondents included retailers/dealers (31 percent), distributors (19 percent), manufacturers (18 percent) and others (32 percent).