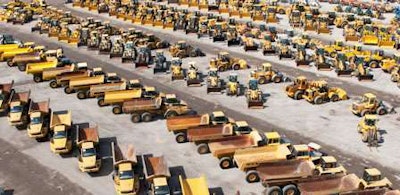 The Equipment Leasing and Finance Association's Top 10 Equipment Acquisition Trends for 2013 forecasts largely favorable trends for the industry.
The health of the economy will largely determine whether or not businesses buy new equipment, according to the report. However, it also forecasts equipment investment to pick up in the second half of 2013 thanks to the improving housing sector and the relief from the policy uncertainty brought on by the fiscal cliff.
The report also forecasts a pent-up demand for replacement equipment driving equipment investment in the construction, agriculture and transportation sectors. That is said to be buffeted by a continued low interest rate that will allow companies to acquire equipment now and hold on to their cash just in case the need for it arises.
In closing, the report says the size of each business will determine whether they buy equipment or not and that credit market conditions and the one-year extension of bonus depreciation will act as added incentives to buy rather than lease.
To view the entire list, click here.