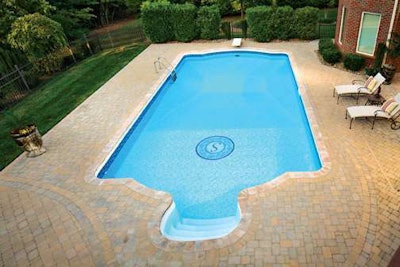 Enjoy this intricate hardscape while inside or out.
Whether it's the antiqued edges of the gently distressed pavers or the soothing blue ripples of the pool, this Knoxville, Tennessee, project extends the house's elegance and charm to the backyard. Wildwood Land Design constructed this outdoor living area by placing a paver veneer over concrete, with an extension of the patio on a crushed gravel base. "It was unique in a few ways, but the design is what we feel sets it apart," says Bob Graves, landscape architect for Wildwood Land Design.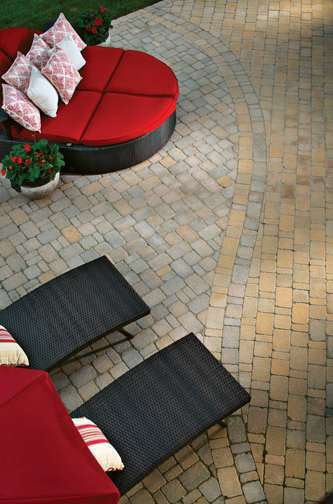 The patio is visible from three stories overlooking the pool, so having an eye-catching design was a must for these homeowners. The landscapers used Belgard Dublin Cobble pavers in alternating color ribbons and patterns to achieve the artistic look. Extensions for the pool drainage also had to be added, as well as pool covers, ladders and transitions to existing fences and steps.
Project: Private residence, Knoxville, Tennessee
Landscaping: Wildwood Land Design, Knoxville, Tennessee
wildwoodlanddesign.com
To have your project featured, email high-resolution photos, a description of the project & the name of your business to lheartsill.rrpub@gmail.com.