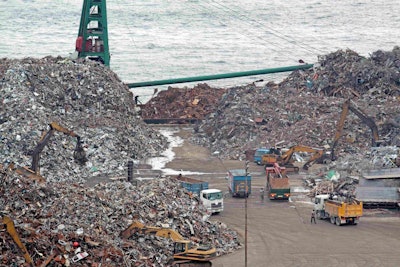 Landscapers across the country are implementing new ways in commercial and residential properties to "go green."
"Greenscaping" is becoming a popular trend, but what about the leftover or unusable equipment.
The first thought is to donate the old equipment if it's still working, but what about pieces of equipment that just don't work?
Many landscapers have been guilty of having that infamous piece of equipment sitting out back on the lot that has been there for a year (or more) wasting away. Too many pieces of equipment end up in landfills all across the country inevitably harming the environment by not being disposed of properly.
However, if landscaping companies can make a little extra effort, recycling potentially harmful equipment is easier than most might think. Organizations like Earth911 or Freecycle.org have been helping landscapers for years by recycling old lawnmowers into scrap metal or parts. All a landscaper needs is a computer or a phone to recycle. How easy is that?
Also, companies like Briggs & Stratton have dealers that will recycle used lawn equipment for you.
By doing a little research for your area, I think landscaping companies will be surprised at not only how much can be recycled, but how easy it can be.