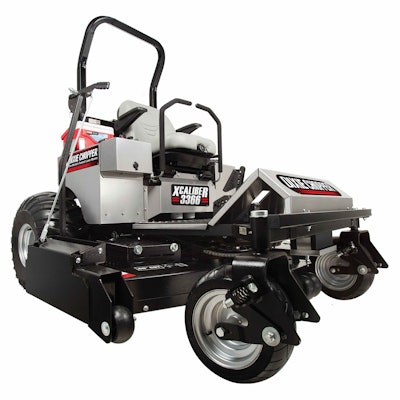 Ever feel like you've been mowing all day? That's exactly what one guy will be doing on Aug. 19.
A Dixie Chopper employee in London, Ohio, is going to try and beat the Guinness World Record for the most acreage mowed by an individual in 24 hours. He'll start in the afternoon and use a Dixie Chopper 2015 XCaliber.
Media is invited to watch him attempt this feat, enjoy giveaways and play corn hole games. To RSVP for the event, email Sierra Kennedy at skennedy@dixiechopper.com by Aug. 15.