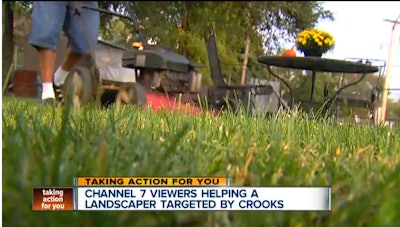 We've all, unfortunately, read about landscapers having their equipment stolen.
But here's one thief story with a good twist.
Detroit landscaper John Idziak had his $3,000 Toro mower stolen, along with his trailer, reports Channel 7 in Detroit.
While that has become so common it rarely makes the news, what happened after the station shared his story caught my attention.
Viewers were touched by Idziak's story, and one personally delivered a check for $3,000. Another gave a check to help him pay for a new trailer.
RELATED: Don't Let Your Company Be a Target
I've met dozens of landscapers who do so much for their communities, so it's nice to hear about one that is giving back to theirs.
Now if only the thieves were as caring…