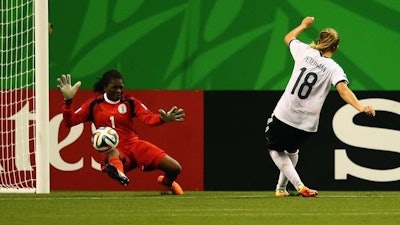 When it comes to the major soccer championships, FIFA just can't win.
After the 2014 World Cup this summer had a few hiccups along the way, the Women's World Cup isn't turning out any better.
Last week, a group of the top female players decided to get together to sue FIFA and the Canada Soccer Association, claiming that forcing the women to play the World Cup on artificial turf amounted to gender discrimination because the men play on real grass, according to the New York Times.
The women filed the case with the Human Rights Tribunal of Ontario in Toronto.
For months, the women have been asking FIFA and the C.S.A to find an alternative solution to the artificial turf, but FIFA never responded to their requests.
Artficial turf is a controversial subject in a lot of environments, including landscaping. Some people either hate it or love. I'm sure there is a large difference for athletes between playing on artificial turf versus the real stuff.
So, the next time you need to install artificial turf, you should probably make sure everyone is on board first.