Three elements that have made Las Vegas business successful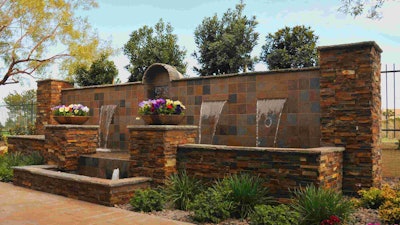 When Greg Struhl purchased Chip-N-Dale's Custom Landscaping in 1994, it was more than $60,000 in debt. Today, this Las Vegas business has 65 employees and $4.5 million in annual revenue.
Here are three things that have helped him turn the business around and find success.
Commitment to excellence
"We constantly work to get better and learn from every project," Struhl says. "We are constantly looking to create unique and creative landscapes. We never rest on our past success and continue to treat every client as our most important client. We are committed to doing every job at a very high standard, and we never let those standards fall. Word-of-mouth referrals are our strongest form of advertising, and our reputation of honesty and integrity are extremely important to me."
Read more about Chip-N-Dale's Custom Landscaping
Focus on neighborhood
Instead of just thinking about the customer and their needs, Struhl and his crews also keep their neighbors in mind during the project. They keep the streets clean, hang door hangers that ask neighbors to pardon the disruption and encourage them to call the office if there are any problems. Not only does this proactive approach help make the community happy, but it also gives the neighbors a favorable view of the company – which regularly leads to new business for Chip-N-Dale's.
Purchase equipment
"We typically purchase our equipment as we find it to be less expensive in the long run to give the guys the proper tools they need to complete projects in a timely and professional manner," Struhl explains. "Having the right tool for the job is extremely important for quality installations."
By Lauren Dowdle