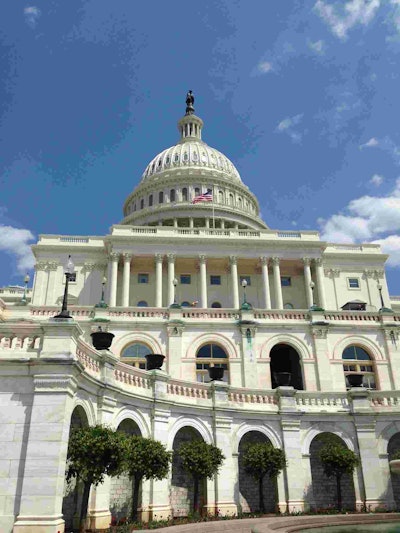 The Department of Homeland Security announced the H-2B cap has been reached for the first half of FY 2015.
DHS will reject new H-2B petitions received after Jan. 26 and those that requested an employment start date prior to April 1. According to the DHS, no cap numbers from the first half of FY 2015 will be available in the second half of FY 2015, which will begin on April 1.
The H-2B cap is a statutory numerical limit, or "cap," on the total number of aliens who may be issued a visa or otherwise provided H-2B status during a fiscal year.
The H-2B cap was set by Congress at 66,000 per fiscal year, with 33,000 to be allocated for employment the first half and 33,000 the second half.
According to PLANET, this announcement follows a December announcement from the Department of Labor that it will no longer accept employer-provided H-2B wage surveys. Employers must rely on the prevailing wage rates derived from the DOL database.
The surveys could help employers establish a more accurate representation of local wage rates than those provided by DOL's Occupational Employment Statistics database.
PLANET is asking for individuals and businesses to contact senators and members of Congress to pass legislation to reinstate the H-2B returning worker exemption and allow employers to use wage surveys.
"Returning workers" were exempt from the H-2B cap limitations, and the returning worker had to be in the numerical cap in one of the three fiscal years preceding the current year.
In Fiscal Year 2007, the first half of the cap was reached three days before the year began and the second half was met four months before the period began, according to the H-2B Workforce Coalition. From March 2005 through Sept. 2007, returning workers were exempt from counting toward the cap due to the lack of temporary workers.
However, that exemption was done away with as of Sept. 30, 2007.
Those interested in reaching out to Congress can write a letter or call the U.S. Capitol switchboard at 202-225-3121.