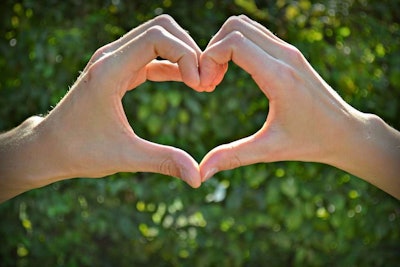 Love in the workplace may sound like something to avoid at all costs, but I'm not talking about Jim-and-Pam-esque office romances.
Every industry is struggling to keep good, motivated workers, but the green industry particularly has had to fight to find and retain faithful employees. There are tons of articles on how to stimulate your workforce, but money is actually not the most effective option.
Humans desire far more than a paycheck to motivate them, experts says.
Gallup Research and the Conference Board have been monitoring employee satisfaction in more than 100 countries for nearly 30 years.
"I think you're going to find that what people really are seeking in return for work is love," Gallup's CEO, Jim Clifton, told Fast Company.
Now this doesn't mean it's time to eighty-six your employees' payroll. Individuals still rank pay as an important driver of engagement – fifth to be exact – it's just that "emotional currency" weighs more in their mind.
People spend the majority of their time at work and lately that is where individuals now derive their greatest sense of happiness. Your employees need to feel that their work is meaningful and appreciated.
Barbara Fredrickson, a University of North Carolina psychology professor, has identified love as the "supreme emotion" that drives human beings more than any other.
"The definition that someone in business needs to understand is the simplest definition to start with," Fredrickson said. "People have emotions that range from unpleasant to pleasant. Positive emotions are on that pleasant side. Historically, we've misunderstood love to be one of the positive emotions that range from joy, inspiration, interest, pride, and hope. But love is the feeling of any of those emotions co-experienced with another person or group."
Fredrickson contends that humans thrive on love and are affected negatively when they do not receive it consistently.
"When people are made to feel cared for, nurtured and growing, that will serve the organization well," she said, "because those feelings drive commitment and loyalty just like it would in any relationship.
"If you feel uniquely seen, understood, valued and appreciated, then that will hook you into being committed to that team, leader and organization. This is how positive emotions work."
So how do you create a loving work atmosphere?
Care about your employees' well-being and personal growth.
Hire individuals who are passionate about the work and have the talents to perform.
Ensure workers they are valued, appreciated, and that their work matters.
Form bonds with employees and encourage teamwork.