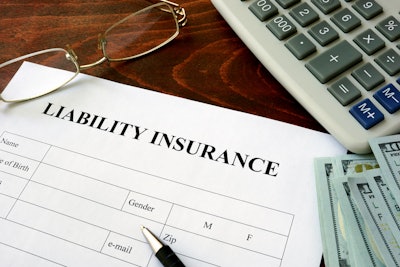 Do you have a small business? If so, then congratulations on keeping the entrepreneurial spirit alive!
A lot of good things come with running a small business, but it has its fair share of risks, too. One risk that you need to be fully aware of is the possibility of being the subject of a claim, or worse, a lawsuit, filed by a customer or a client against your business.
Considering how costly paying off claims and fighting legal battles can get, you need to obtain liability insurance for your business.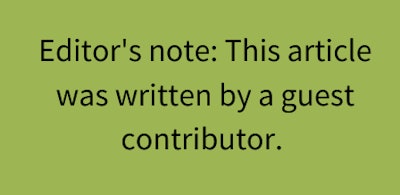 There are several types of liability insurance, including the following:
General liability insurance
Let's say you have a convenience store, and a customer slipped, fell and broke something while within its premises. That customer can file a claim against your business for bodily injury, and you will be liable for the whole thing. It's going to be a costly proposition for you, unless you have general liability insurance, which will pay for the medical expenses of the claimant, among other things.
General liability insurance also covers damage to the property of a third party, like a roofing contractor accidentally dropping a tool straight into the windshield of a parked car owned by a visiting friend of his client.
General liability insurance, often referred to as business liability insurance, can also come in handy when another business accuses yours of reputational harm, which can be triggered by things like your employees thrashing competitors in public.
Workers' compensation
Workers' compensation insurance is a type of employer liability insurance that protects your small business's employees should they suffer work-related injuries or illnesses.
Workers' compensation will pay for the cost of medical care of employees who sustain injuries or become ill while on the job. It will also cover the injured or sick employee's missed wages.
In case the employee becomes temporarily or permanently disabled, he or she will be eligible for disability benefits, the cost of which will be drawn from your workers' compensation insurance.
In the unfortunate event that your employee passes away after a work-related accident, workers' compensation will shoulder the funeral expenses and other death benefits.
It's mandatory for employers in most states to get workers' compensation insurance to ensure the protection of their employees.
Professional liability insurance
Also referred to as errors and omissions insurance, professional liability insurance protects people who provide professional advice and services from claims they committed errors or have been negligent in providing services, leading to financial loss.
Professional liability insurance is a must for accountants, doctors, architects, engineers, attorneys, dentists, real estate brokers and other professionals, as they could easily find themselves at the receiving end of a malpractice or negligence suit, whichever is applicable. Legal defense costs will be considerable, but with this type of liability insurance, professionals should be able to pay for them without having to break the bank.
With all the risks that your small business will likely face, it would be wise to prepare for any eventuality. Getting the right type of liability insurance for your small business should help you do just that and more.
EDITOR'S NOTE: Rachel Porter is the content specialist for Custom Contractors Insurance, LLC, an Arizona roofing and contractors insurance company. When not writing, she enjoys reading and mountain biking with her friends.