There's no question that we are living in a much different world than we were not even a year ago. Along with the health implications, the COVID-19 pandemic has wreaked havoc on many people's finances and routines. And while most landscape businesses across the country have been able to stay open, many are facing various challenges and shuffling to keep their heads above water.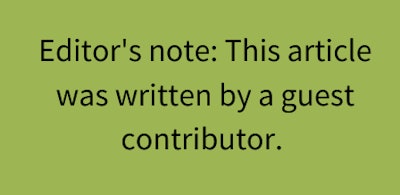 Some customers are cautious to spend money on landscape services, while others are nervous about having visitors to their homes. Some areas of the country are likely to enforce another lockdown, and some employees are unable to work because of illness. Whatever factors are affecting your landscape company, it's essential to make the necessary adjustments so that you can make it through the pandemic and flourish long after.
Take a look at a few key steps you can take to help your landscape business during this difficult time.
Strengthen your marketing efforts
Marketing has never been more important. Customers need to know that your company is still in business and thriving and that your services can help them during this time. Focus on how you can specifically improve your customers' lives. For example, let them know how you are operating safely, that you can upgrade outdoor living spaces and so on.
If you don't have a marketing team, look to online job boards to find freelancers who can get the job done. There is no shortage of writers, web designers, graphic designers, IT professionals and other qualified freelancers on online staffing platforms like Upwork. Plus, you can save money by hiring workers who only handle short-term projects.
Communicate safely with customers
Along with enacting an effective marketing plan, be sure to communicate directly and often with your customers. Relay through email, social media and customer portals what your company is doing to keep customers and employees safe during the pandemic, and offer virtual consultations to speak with customers about potential projects.
Become a reliable resource
Community is key when it comes to times like these. Make your business a source that people in your locale can turn to for a boost in their everyday lives. For example, provide gardening how-to videos and "tips of the day" to your email subscribers and social media followers. Create a Facebook group where you share valuable information. You could even arrange a community competition where customers post photos of their gardening and lawn projects.
Promote outdoor living areas
One result of the pandemic is that people are spending more time in their homes. Jump on this opportunity by encouraging those who can to create or upgrade their outdoor living spaces. Make it a focal point of your marketing strategy, and make sure your landscaping team is up to the task.
Offer discounts
A lot of individuals and families are struggling financially right now. Think of ways that you can provide discounts to these people, as well as the frontline workers (e.g., healthcare workers, police officers, EMTs, etc.) who are working so hard to keep our communities safe and healthy. If you live in an area where restrictions prevent you from doing landscape jobs immediately, build a list of jobs that you can conquer once restrictions are lifted, and give discounts to customers who book with you early.
Take care of your employees
Finally, think of ways that you can help your employees during the pandemic. Provide bonuses where you can. Allow for a little extra time off, especially in the case of an illness or childcare issues. And, of course, enforce thorough safety precautions within the company to help keep employees safe and healthy in the first place.
Businesses across the country are still feeling the impact of the pandemic. Be sure to adjust your landscape company's marketing strategy and communicate safely and directly with your customers.
Establish your business as a reliable presence in the community and invest energy into promoting work on outdoor living spaces. Lastly, figure out how to provide discounts to your customers, and make sure your employees are well taken care of.
EDITOR'S NOTE: This article was written by Naomi Johnson. Through her site, Johnson offers practical advice and inspiration to help others adopt the life-based business mentality and change their lives in immensely positive, fulfilling ways.