Millions of microorganisms live in the soil. They provide the nutrients that plants need, become healing medicines, and keep the environment healthy. Modern clients are looking for sustainable options that make a great impact on the world. It may surprise many of them to learn that developers and large commercial properties have the potential to help mitigate climate change, prevent droughts and improve air quality—all from maintaining healthy dirt in the many acres they control.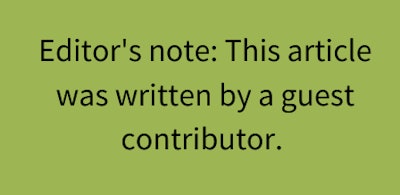 Whether it's a xeriscape project or a luxury plaza, landscape design has to start from the bottom: with a healthy foundation of soil. The type and quality of the soil in any given project determines the success or failure of structures, sod, sustainability, and plant growth. Healthy soil also promotes proper drainage, reduces corrosion, and supports stable paths and walls.
With so much relying on proper soil, what can landscapers do to ensure that a project has the right base to begin? Here are five tips for maintaining strong soil in any outdoor space.
Plan ahead
Once a landscape is completed, it can be difficult to change up the soil texture and content, so it's vital to start off on the right foot. Soil tests should always be performed in the planning stages of a project so that adjustments can be made. Testing helps identify the issues that may cause problems later. For instance, sandy soils don't trap enough water and erode easily, while silty soils can cause rotting and even floods. Knowing ahead of time makes it possible to address any concerns with the soil and create a healthy base to start from.
Provide cover
Open spaces may help with water conservation and taking in the view, but leaving large areas bare in a landscape leads to serious soil erosion. Erosion isn't just a problem for farmers. When too much soil is blown or washed away, what's left isn't conducive to attractive landscaping. All soil areas of a commercial or residential project should be covered—if turf isn't an option, mulch, boulders, and creeping ground cover all help to keep soil intact.
Compost
It's a basic rule, but something that many commercial landscapers overlook. Organic matter is one of the best ways to keep soil healthy. Once it has been through the composting process, living material provides vital benefits to every kind of soil. Among some of its advantages, compost helps soil retain water, absorb nutrients, deter pests and balance pH. It can also be used as mulch when ground cover is needed.
Design with soil in mind
Different plants thrive in different soil conditions. The flipside of that statement is also true. Different soils thrive with different types of planting. Plants that are native to the local environment tend to be a great benchmark for what will keep the soil healthy. Native plants grow quickly and establish strong root systems, both anchoring and aerating soil. And plants that already grow well in the locale of a project require less fertilizer, so fewer foreign chemicals get added to the soil.
Smart maintenance
Healthy soil requires more than just proper preparation and planning. Clients should be aware that consistent maintenance is a key part of keeping a healthy green space. Pulling weeds by hand instead of using chemicals or machinery helps keep soil in place and filled with nutrients. Diseased plants should be removed as quickly as possible to avoid spreading to the soil itself. And plants should be rotated often, so the soil doesn't get overtaxed or stagnant.
Soil seems like such a small thing, but it creates a huge impact on individual projects and an even bigger impact on the world at large. There are more than 40 million square miles of soil in the world, and it takes thousands of years for fertile soil to renew.
Smart soil care is every bit as important as the wise use of every other resource on the planet. Following these simple tips in the way landscapes are thought about can go a long way to producing beautiful projects with beautiful, healthy soil underneath.
EDITOR'S NOTE: This article was written by Perry Brätt is a founder of Stratton and Brätt—the largest, longest serving privately owned landscaping family in Utah. For more than five decades, the Stratton and Brätt brothers have been creating beautiful landscapes to spec and on budget. Under Perry's leadership, the company has completed a myriad of high-profile projects, including several major projects in Utah such as the Red Butte Gardens, Thanksgiving Point and religious edifices in Mexico and Haiti. Brätt holds a bachelor's degree from Brigham Young University and a general contractor and engineer license. He also serves as the president of the board for the Child's Hope Foundation—a non-profit organization dedicated to "Lifting Orphans from Surviving to Thriving."