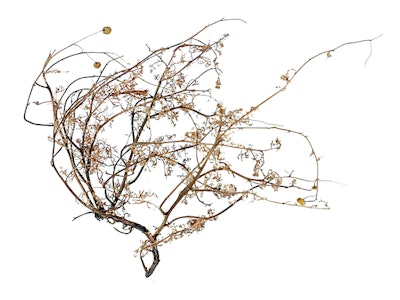 Efficiency, efficacy and environmental profile top the list for products this year.
One look into the evolving environment for pesticides reveals research that is committed to improvement. As much as manufacturers and developers focus on bringing to market the next big thing, they also are determined to improve existing products by making them better, stronger, faster (bionic, almost). In short, the industry's focus on doing more with less is better for your bottom line and for the environment.
1. First strike. A preventative vs. curative approach to treating pests is becoming a more common approach as products have shifted focus to this segment of the market. While there is a lot to be said for being able to curatively treat problems you didn't know were there until they emerged, the benefits of being proactive mean a better, healthier turf.
"Pre-emergence herbicides allow you to control the problem before it is a problem," says Scott Welge, who heads up Turf & Ornamental marketing for Bayer Environment Science. "It's so important now when you start looking at the labor savings, being able to control with one application vs. multiple. If you have that preventative barrier in place, you're far more effective on the pest and ultimately have more satisfied customers."
Shawn Askew, professor and extension turfgrass weed scientist at Virginia Polytechnic Institute and State University, agrees pre-emergence herbicides will continue to play a critical role in the industry.
"The foundation of turfgrass weed control is pre-emergence herbicides for crabgrass control," Askew says. "In fact, crabgrass (Digitaria spp) is one of the world's most economically important weeds because of the money spent controlling it in turfgrass."
In light of the industry's loss of MSMA, Scott McElroy, associate professor of turfgrass and weed science at Auburn University, says pre-emergence herbicides are more important than ever as the basis for effective weed management.
This efficacy offered by pre-emergents becomes increasingly appealing as other business costs continue to escalate. With gas prices settling at more than $3 for most parts of the country, Welge says even lawncare professionals who like to work in rounds really can't afford not to take advantage of new technology that can extend those rounds from four weeks to six — or even more in some instances.
"I don't see gas prices declining, and you can't afford to be calling on customers more frequently than you have to," he says.
"Plus, quality labor is more difficult to maintain, and it's at a higher cost than it ever was," Welge adds. "You really have to focus on the results. We're seeing that lawncare professionals will look at newer products and new technologies — even if they are more expensive — if it will eliminate call-backs and improve customer satisfaction."
2. Doing more with less. Perhaps one of the most exciting trends in the herbicide market involves some of the new active ingredients (AI) and combination products. They not only allow landscapers to multi-task, but they also do so using less of the product than they were using in the past.
"Some of these new active ingredients are pretty phenomenal," Welge says. "They have incredibly low use-rates — we're talking about fractions vs. what it used to take — and are getting better efficacy on weeds. They deliver."
Combine that with a more favorable environmental profile for newer products (and existing products that have been reformulated to require lower application rates), and it completes the trifecta: lower rates, better efficacy and positive environmental profile.
3. Dynamic duo. Combination products are impacting the current herbicide market (insecticide market, too) and will remain a focus for future technology, according to Welge.
"Combination products that blend fertilizer and herbicides or insecticides, allowing for one application instead of two, are a great option for lawncare," Welge says. "It takes a little more planning from an overall programming perspective, but the potential labor-savings and efficiency benefits make it worth the planning."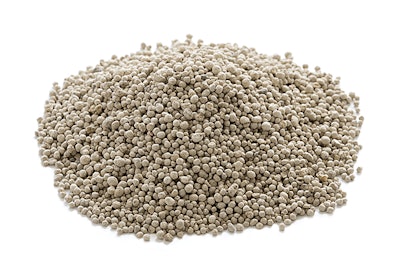 For those states with fertilizer restrictions (Florida and those in the Chesapeake Bay region) that dictate the timing of fertilizer application, the planning is a little more involved. However, using combination products is still a viable option, even there.
When using a combination product, Tim R. Murphy, weed science professor (retired), University of Georgia, recommends selecting a product that has uniform particle size and a sufficient number of particles that will ensure even, uniform application.
"Also, be sure the herbicide load is sufficient to apply the recommended rate of the product," Murphy says.
4. Well-rounded. The recent trend of converting existing herbicide products to include a granular option for application will most likely continue, although companies prefer to also keep sprayable products in the mix, so to speak, for those professionals who prefer them.
"For a leading product, or something that looks to be a sizeable opportunity in terms of a new product, we look at both liquid and granular types of products to give the option and flexibility to the lawncare professional," he says.
Many companies have converted some of their most popular products to include granular application options in an effort to appeal to landscape contractors who would like to offer weed control to clients but do not want to invest in equipment to use sprayable products. Look for this trend to continue.
5. Most wanted. Nutsedge will continue to drive lawncare professionals crazy and will likely be a focus of on-going product research. If you live just about anywhere in the United States, from the transition zone, in the North or down South, you will probably agree that nutsedge is one hard-to-control weed.
Welge says he would call it one of the most prevalent issues. "It's problematic and difficult to control throughout the season," he says. "It is opportunistic and a call-back problem for lawncare professionals."
While nutsedge is nothing new, research will continue to target this pest in hopes of even better season-long control.