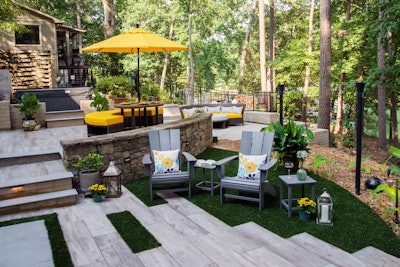 Belgard
At Hardscape North America last week, Belgard showcased its newest outdoor design program, Belgard Rooms. Belgard Rooms launched earlier this year, delivering templated outdoor design plans for contractors and consumers alike. The interactive experience allows homeowners and contractors to effortlessly pair the style of their home with hardscaping products that match and complement the exterior of the home.
Belgard envisions modular design as the next iteration of hardscape product design. This approach makes it easier for contractors to mix, match and install Belgard's wide range of products together, delivering precisely what the client is looking for, without adding labor or costs. This is the first step in laying the groundwork for paver product development for the next few decades, as all of Belgard's products will fit within this modular format.
In addition, modularity allows for more design flexibility, as the various patterns and shapes can be used to customize designs.
LMN introduces new lending platform and more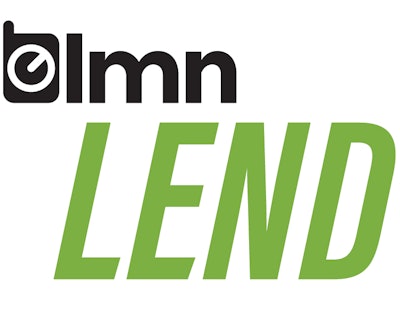 Landscape Management Network (LMN) has announced its more significant product update in recent years, featuring more than a dozen new highlights. This includes LMN Lend, the software system's new online financing platform to help landscapers gain access to capital to grow their business. Specifically, LMN Lend provides landscape business owners the ability to apply and obtain funding for investments to expand their book of business for needed resources including equipment, materials, staffing, accounts receivable, and more.
Landscapers can complete the online application process in less than 15 minutes to access funding offers from lenders and banks. Unlike traditional financing options, landscape contractors can receive funding approval in as quickly as 24 hours. More information on LMN Lend can be found at golmn.com/lend.
LMN's Product Update also features a new map routing feature to help crews in the field become more efficient. The system generates route maps for up to 50 sites, addressing a top feature requested by customers in scheduling and time management.
And the 21.10 product update also features various application enhancements to create a better experience. This includes LMN Pay (a new payment processing platform), LMN Refer (a new referral platform inside the LMN app), and more. The 21.10 Product Update is now available for all LMN users. More information on the product update can be found at https://golmn.com/product-updates/.
OTR introduces Ndx airless tire and wheels system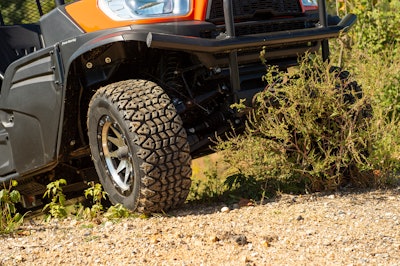 OTR Wheel Engineering, Inc. (OTR) has launched the Ndx airless tire and wheel system for turf equipment and utility vehicles. Developed to solve the recurring problem of flat tires for vehicles operating on rough terrain, Ndx minimizes loss of productivity and revenue for fleets and owner-operators, while increasing ride quality.
Featuring a patent-pending design, Ndx combines multi-layered construction, engineered structural supports, and a tread belt that maintains desired curvature and safe ground clearance at all times. Heavy-duty construction offers superior operating life, lasting up to twice as long as other airless tire options, without sacrificing load capacity.
Additionally, Ndx uses premium rubber compounds and a deflection management system that optimizes energy absorption and load distribution, resulting in a ride equal to or better than pneumatic tires. Other benefits of this system include less jarring and bouncing as well as reduced operator fatigue. Fuel consumption is also reduced up to 10-percent when compared with similar tire options, making it a more environmentally friendly option.