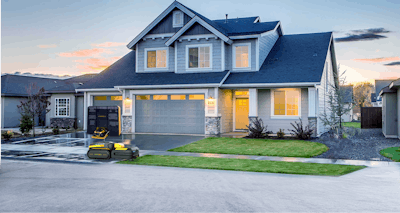 Yarbo
Snowbot, an autonomous snow removal system, has announced a change to its name following a redesigned logo, a re-defined slogan, and a fresh product with a brand-new appearance. YARBO, an intelligent yard maintenance provider, is a multi-functional robot with different attachments and a universal platform.
Yarbo completed its rebranding this June and stepped into a new chapter in the field of the yard service market.
Snowbot was introduced to the market as a snow removal robot capable of removing snow up to 12 inches deep. But the new product is an autonomous robot designed to maintain people's yards.
The company says its abilities will cover "most of people's yard care requirements." YARBO is capable of swapping different attachments for different yard care needs. This allows Yarbo to be tailored to specific yard care needs, without requiring the purchase of multiple robots to accomplish different tasks.
After launching Snowbot S1 beta test version, in the first half of 2022, the company reimagined what the future of yard care would look like with robots handling other tasks as well. This is where the idea for YARBO was born.
The slogan of Yarbo will be "Yard Work Innovation".
Some highlights of Yarbo
Yarbo will have attachments for different uses. These include:
Lawnmower
Blower
2 Stage snowblower
Yarbo now uses a suite of sensors that work together to intelligently allow it to know its position with centimeter-level accuracy. This will eliminate the need to place beacons around the driveway or yard (or the need to bury a perimeter capable). With intelligent obstacle detection and avoidance built into Yarbo, it can detect and react to objects in the yard and driveway.
Yarbo will also come paired with a wireless docking station.