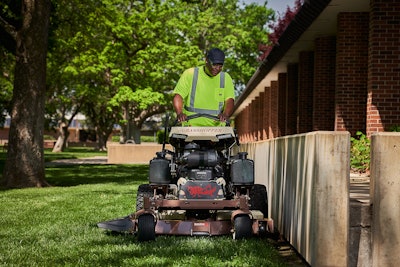 Grasshopper
Grasshopper has introduced its first stand-on mower, Mower, Model SO26. The Adjustable Command Center Tower provides 4.5" of range and easy accessibility to levers and controls. The extra-wide, extra-thick pad provides all-day operator comfort.
The EZ Deck Lift Lever allows for easy adjustment of cutting height. The transmission and engine are mounted on the deck, ensuring no damage to drive belts or engine components when adjusting your deck height.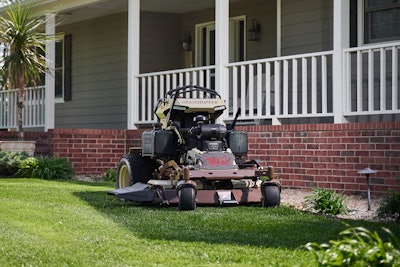 The Anti-Slip Operator Platform's shock-absorbent coil-spring suspension gives you the smoothest ride possible.
The SO26's 810 cc OHV B&S Vanguard engine is perfectly matched for your choice of either 52" or 61" extra-deep DuraMax decks.