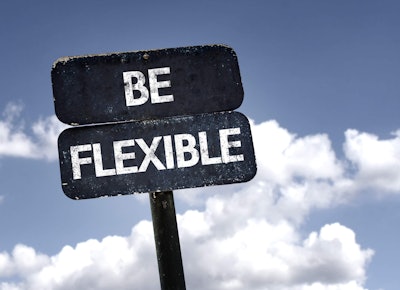 In the landscaping business, being flexible is key. Each day's schedule can change in an instant due to a variety of factors, especially weather. Having the right equipment to handle the need for adaptability is crucial. Compact tractors are one way landscapers can achieve that versatility and stay prepared for the unexpected.
What it does
As always, consider what you will need the equipment for when looking to buy. Roger Gifford, compact product manager for Cub Cadet Yanmar, suggests trying a variety of options to make the most of your money.
"If you take the time to determine how you'll be using the compact tractor and work with your dealer to find the right size for your needs, you shouldn't have any disadvantages," he says. "Because of the wide array of attachment options, the possibilities are almost endless."
Gifford says the most popular attachments for a compact tractor are front-mounted loaders and loader buckets for hardscaping tasks. Rear-mounted backhoes are also popular for excavating and trenching.
Debbie Alexander, marketing administrator for Branson Tractor, says mowing attachments allow compact tractors to maintain the lawn while other available attachments can plow and dig holes to help with planting tasks. Whether you're using rakes, box scrapers, blades or tillers, compact tractors can accept several attachments that make the need for a large fleet of machines almost unnecessary.
In addition to the attachments, compact tractors can work in a variety of landscapes. Gifford says the machines are capable of handling any soil condition depending on the type of tires the tractor has. Industrial tires offer traction on hard and soft surfaces. Gifford says they tend to be more puncture-resistant as well. Agricultural tires work best in soft soil conditions, and turf tires are ideal for less compaction and minimal damage to lawns.
Why you need it
"With a compact tractor, you can adapt to the challenges of each job," Gifford says. "You have more flexibility in terms of the types of jobs you can take on, which is important for capitalizing on a continually changing market." Alexander adds that compact tractors are fuel efficient and durable, making them a great investment.
The ease of mounting attachments is another reason compact tractors are useful. A standard 3-point system for rear attachments is popular among tractor manufacturers, including Branson. Cub Cadet Yanmar uses a QuickAttach system for its main attachments.
Maintaining versatility
Apart from regular maintenance schedules, compact tractors require very little maintenance, especially if they are diesel, according to Gifford. He recommends keeping up with basic greasing for every eight hours of use and changing fluids on a regular basis.
Alexander agrees, saying compact tractors are easy to maintain and require minimal time to maintain. Branson recommends 50-hour servicing for new tractors for inspection and break-in period. Beyond that, servicing is needed at 100 hours or one year, and regular inspection of fluids and filters keep compact tractors running well.