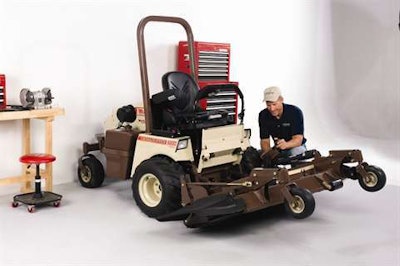 Watch videos, including air filter, fuel filter, mower deck, oil and lubrication, spark plug and removing/attachment mower deck maintenance on John Deere's website.
Grasshopper offers a maintenance overview, in-season maintenance and winterization tips.
For articles, videos and troubleshooting, check out Briggs & Stratton's site.
Honda Power Equipment shares how to avoid fuel-related problems on their site.
To read the complete story on mower maintenance tips from our March issue, click here.