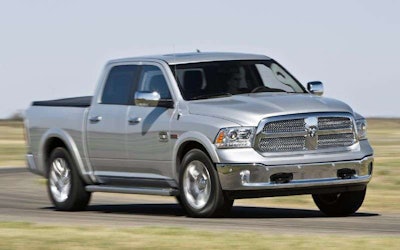 Are 1/2-Ton Diesels Worth the Price?
The 2014 Ram 1500 Fiat V-6 diesel finally opens the door that all of the Big Three had planned on opening back in 2010. At that time, as we all know, the economy tanked and vehicle sales, as well as plans for 1/2-ton diesels, took the hit.
Now those small displacement diesel V-6s and V-8s are being dusted off as attention is once more shifting toward meeting the wishes of ½-ton pickup owners across the country.
But will a ½-ton diesel be a good business ­investment?
Read the full story here.
<==No. 10 No. 8 ==>