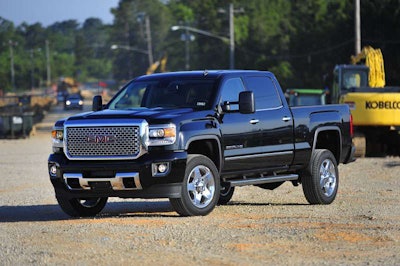 The 2015 GMC Sierra 3500 HD won the overall title in the 2014 Ultimate Heavy Duty Challenge 1-ton diesel category following testing by truck experts from Cars.com, PickupTrucks.com and Mrtruck.com.
Comprehensive testing pitted the Sierra HD against its two competitors, the Ford F350, equipped with its updated-for-2015-model-year Powerstroke diesel engine, and the Ram 3500, equipped with its Cummins diesel powertrain.
PickupTrucks.com Editor Mark Williams said he enjoyed the comfort of the Sierra HD and its comprehensive strengths.
"Our judges hugely appreciated the all-new interior and infotainment interface and 8-inch navigation screen," Williams said. "In the end, the GMC was the best all-around player of our competitors."