Shelby American has unveiled its latest F-150 project, and this time the resulting pickup carries the 'Super Snake' badge.
Though Shelby introduced a more off-road focused F-150 at the 2015 SEMA show, this is the company's first F-150 Super Snake since 2009. The F-150 Super Snake boasts more power than the previous pickups and with it Shelby engineers focused more on the truck's street performance.
Using a 2017 F-150 as its base, the F-150 Super Snake is powered by a Ford 5-liter V8 with a supercharger delivering 750 horsepower—300 more than the F-150 Raptor. Shelby also used the Super Snake Mustang as a reference in sharpening the handling of the F-150's independent suspension.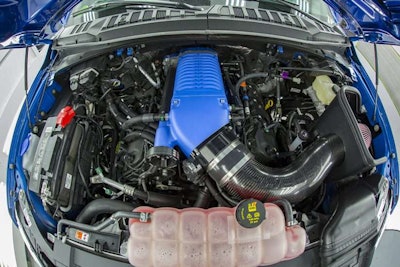 Shelby tweaked the look of the F-150 as well, outfitting it with a new hood, rockers, spoilers, grille, rear bumper panel and tonneau cover. The truck also features Super Snake striping, badging and interior accents.
"From the sharp handling suspension to the thundering 750 horses and pure American styling, it's a remarkable vehicle. One of our goals was to offer the truck in limited numbers to preserve exclusivity and potential collectability," says Shelby American president Gary Patterson.
To that end, only 150 F-150 Super Snakes will be produced and it will set you back a cool $96,880. The truck will be available in six Ford factory colors in 2×4 and 4×4 configurations. Each truck is assigned a serial number documented in the official Shelby Registry.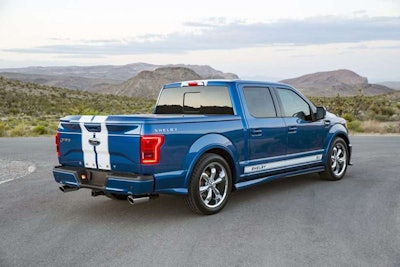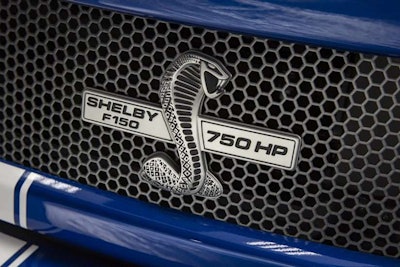 EDITOR'S NOTE: Wayne Grayson is the online managing editor of Equipment World, another Randall-Reilly publication.