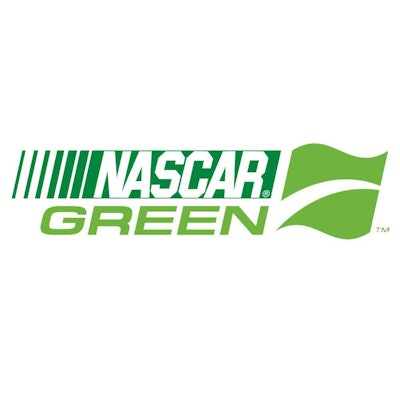 Beginning this month, ExxonMobil will begin converting NASCAR's 65 fleet-and-service vehicles (and 16 generators) to Mobil 1 Advanced Fuel Economy and Mobil Delvac 1 LE 5W-30.
ExxonMobil has also been named an official partner of the NASCAR Race to Green initiative.
To kick off the partnership, Tony Stewart, driver of the No. 14 Mobil 1/Bass Pro Shops Chevrolet SS, and NASCAR officials introduced the engines of select vehicles to ExxonMobil engine oils at Texas Motor Speedway on April 4, just before the weekend's Duck Commander 500 NASCAR Sprint Cup Series race.
Designed for gasoline-fueled vehicles, Mobil 1 Advanced Fuel Economy is engineered with a blend of synthetic basestocks fortified with component additive system. The low viscosity, full synthetic formulation helps increase engine efficiency and can improve fuel economy*.
Mobil Delvac 1 LE 5W-30 is a low-viscosity, synthetic diesel engine oil that is recommended for diesel-powered commercial vehicles, such as, trucks, buses, vans and a range of off-highway equipment used in the construction, mining and agriculture industries.
*Fuel economy potential is dependent on vehicle/equipment type, outside temperature, driving conditions and the vehicle's/equipment's current fluid viscosity