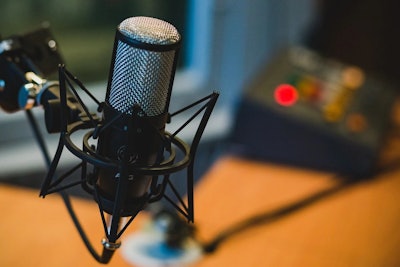 With more information becoming available through the use of technology, it seems only natural that the
green industry
would dive into the world of podcasts.
Whether you've been a subscriber for awhile now or are searching for something informative on the industry, take a look at just a few of the many green industry podcasts available online.
Green Industry Perspectives
Hosted by the team at SingleOps, the group says Green Industry Perspectives is for the tree care and landscape professionals who see themselves as business people, not just arborists or landscapers that only care about shiny new equipment and sharp blades.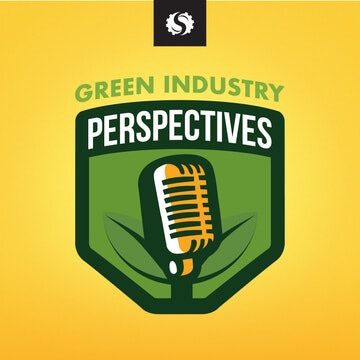 "Owning or operating a tree care or landscape company isn't easy," SingleOps says online. "Whether you're facing challenges with labor, trying to set up accurate and timely KPIs or even optimizing your crew schedule, it's harder than ever to stay ahead of the curve in this industry."
Whether they are scaling their business effectively, or simply have a solution to a nagging issue, SingleOps says their guests provide perspective on what success looks like in the green industry.
In the recent episode, "Branch (and People) Management," Ty Deemer welcomes Noel Boyer to the show. Boyer is a Certified Master Arborist and self-proclaimed "tree-hugging" owner of All About Trees.
Growing in the Green Industry
Hosted by members of the National Association of Landscape Professionals' (NALP) Young Professionals Network, Growing in the Green Industry gives a young professional's perspective on daily operations of the green industry. Each week, the hosts and guests discuss the topics that matter most for landscape professionals, including career advancement, hiring, professional development, retention, sales, operations and more.
"The Network connects and supports landscape, lawn care, irrigation, tree care and horticulture professionals who are building careers in the landscape industry," the Network says online.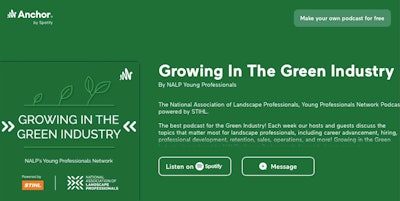 In the recent episode, "Why Focusing on Relationships is Critical for Success with Jason Becker," Jason Becker, marketing manager with Caterpillar, Inc. shares his unique perspective, both as a vendor supporting the landscape and lawn care industry, and as a longtime participant in NALP volunteer leadership.
The group also stresses the importance and benefits of professional networking and relationships, and how their own experiences have impacted and helped grow their careers.
The Landscaper's Guide to Modern Sales and Marketing
Hosted by Jack Jostes, CEO of Ramblin Jackson, The Landscaper's Guide to Modern Sales and Marketing gives subscribers a look at the ins and outs of sales, marketing, recruiting, leadership and more.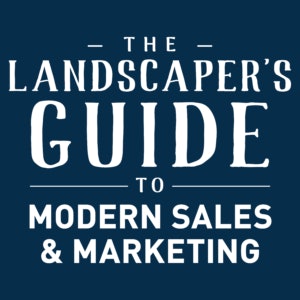 "The Landscaper's Guide to Modern Sales and Marketing‪ podcast is all about helping you get found by your hell yes customers, so you actually create a profit and enjoy your business," Jostes says online. "I hope you learn a few things that you can implement on your website to start getting found by the right customers."

In the recent episode, "The #1 Mistake Landscape Professionals Make on Their Websites," Jostes discusses how landscapers can get found online by the right customers in the actual cities and neighborhoods they service by implementing a few key website techniques.
Lawncare Leaders with Britt Dowd
Hosted by Britt Dowd, Lawncare Leaders with Britt Dowd showcases interviews with today's top lawncare professionals and business owners. The host says the podcast offers real time audio that positively and intentionally impacts your business and leadership communication and personal life.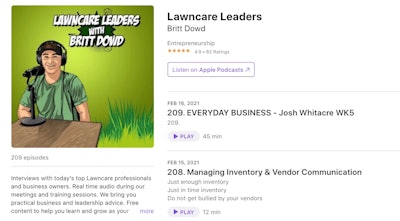 "We bring you practical business and leadership advice and free content to help you learn and grow as your company grows," Lawncare Leaders says online. "Yes, we talk about mowers, fertilizer and irrigation, but we put an emphasis on growing you as a leader and growing your business skills."

This podcast offers interviews with other small business owners, growth segments that involve a deep dive into microbusiness topics and documented episodes from their own business.
In the recent episode, "20 Questions with Britt and Brooke," the host and his guest ask each other questions related to the topic of transitioning from a boots-on-the-ground role in a company to more of a business owner role.
The Green Industry Podcast with Paul Jamison
Hosted by Paul Jamison, The Green Industry Podcast with Paul Jamison is all about helping lawn care and landscape professionals take their businesses to the next level. This podcast talks with green industry leaders to discover best practices and practical strategies to maximize profits.
"My goal for creating Green Industry was to help landscapers grow their business and become profitable," Jamison says online. "As a landscaper myself, I understand the intricacies of the business and how hard it can be to run a successful and profitable landscaping company. There were so many times I wasn't sure if I was going to make it. It was not until I understood the principles involved in growing and building a sustainable company that I had achieved true success."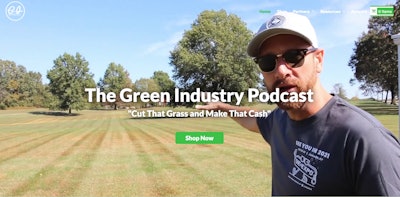 In the recent episode, "Strategies to Build Better Social Proof with BB Lawn Care," Blake Albertson from BB Lawn Care shares some updates about his lawn care business and offers some social media strategies to help you achieve your goals.

Snow Talk
Hosted by members of the Snow and Ice Management Association (SIMA), Snow Talk provides in-depth interviews with industry leaders and an insider look at what makes our industry work.
"Snow Business, in conjunction with Fisher and Western, is bringing you podcast interviews with industry peers, opening up the world of snow and ice to new insights and perspectives," Snow Talk says online. "We speak to snow industry experts about life, about business and leadership in this often challenging and always satisfying industry."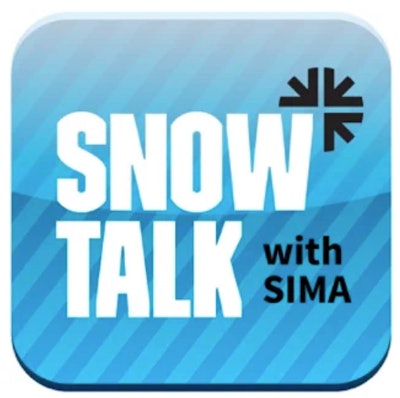 In the recent episode, "Talking Snow with Wayne Michalak, CSP," they take a look into the life and career of Wayne Michalak, founder of The Greener Side in Michigan.
Today, The Greener Side Inc. services 180 high-end commercial accounts and utilizes over 100 contractors and employees. SnowTalk says Michalak is a husband and father of three, and he is the 2021 chair of the SIMA board of directors.