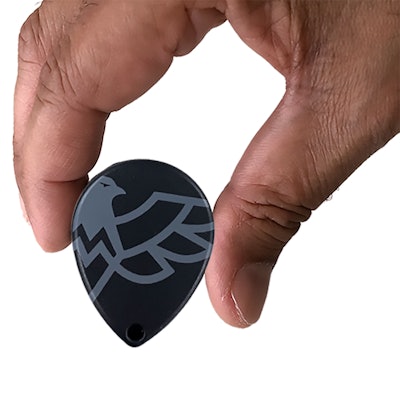 Momentum IoT
If you've ever struggled to keep track of what's going on at your various job sites, a new product just may help you solve that problem. Momentum IoT has launched the Toolie, a tool tracking technology that tracks both equipment and worker productivity. Unlike other tracking products, the Toolie enables managers to visualize employee activity, remotely and does not depend on pairing phones to beacons in the field.
"Poor visibility into the job site is costing businesses thousands of dollars – not just in tools, but loss in productivity," said Justin Silva, CEO of Momentum IoT. "With the Toolie, businesses can now track equipment from big to small and visualize job progress in real-time."
The Toolie easily affixes to equipment of all sizes – everything from a ladder to a chainsaw. The device works in conjunction with Momentum IoT's fleet GPS tracker, called Eagle 1, by using Bluetooth to expand tracking capabilities.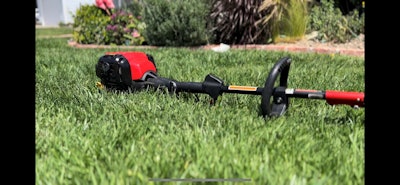 In addition to tracking tools and sending alerts when equipment is left behind, the Toolie also showcases the following features:
• Tracks Activity: Built-in motion detection indicates when a tool is active at the site, and how a job is progressing.
• Always Connected: The Toolie is always on, and only works with Momentum IoT's GPS/cellular trackers in company vehicles (Eagle 1), making it secure and reliable.
• Works Without a Phone: Unlike other solutions, the Toolie works without a phone. Just stick it on.
"To be able to make money nowadays, you'll need to be better able to understand your business and analyze the data," says David Clifford, COO of Turfmaster Lawn Maintenance Inc. in Indianapolis. He uses Toolies to manage maintenance, make sure the right tools are on a truck when the truck, keep track of unforeseen events at remote job sites, and show proof of work.
Each Toolie will have approximately a two-year battery life, and when the battery gets low, Momentum IoT ships out a new device to the customer, for free.
For more information on the Toolie, visit https://momentumiot.com/light-equipment-tracking.