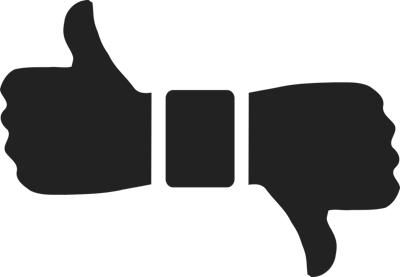 Do you offer your clients the best possible customer service? If not, your competitors will be happy to step in and give it a whirl.
The recession presented a good opportunity for landscape owners to take stock of their business practices, instead of using the economic hard times as an excuse for losing customers, says Wayne Volz, president of the landscape business consulting company, Profits Unlimited, in Louisville, Kentucky.
"Customer service is not a newly discovered concept to be brought out as a reaction to the economy. You should always treat customers with respect and professionalism, and you have to continually train employees to conduct themselves according to the standards you set," Volz says. One technique he used in his landscape business was to ask employees to list five reasons why a customer should choose Wayne's Lawn Service. "If the employees don't know the benefits you offer, how can you expect the client to get it?"
The past recession is not the only reason to shine the light on customer service practices. Social media has changed the landscape of problem resolution; now dissatisfied customers can post their negative comments on Facebook, Twitter or area business review sites before you even know they are disgruntled.
"You have to put your ego aside and handle customer issues immediately and thoroughly," Volz says. How you handle different customer service scenarios may bring you new business, or it may contribute to a public thrashing via social media or the loss of longtime customers.
Customer's crew complaints
The homeowner calls you and says he's unhappy with the workers who are installing a backyard pool and deck. He says they are late to arrive, noisy and unpleasant to deal with. There also appears to be a language and cultural barrier between customer and workers.
TLC Landscaper of the Year finalist, William Dickerson, owner of Dickerson Landscaping in Tallahassee, Florida, says he taps into his Dale Carnegie training when dealing with an irate customer. No matter who is at fault, the end result is that the customer needs to be heard. Dickerson follows a simple list of dos and don'ts for handling unhappy clients.
Do this:
1. Listen carefully to the complaint and tell the client you will look into the situation. This strategy gives you time to gather the facts while acknowledging you are taking the customer's complaint seriously.
2. Immediately visit the work site to assess the situation. The client will see you taking action, and you have a chance to talk to the workers and evaluate the work site.
3. Ask the client, "How can I make good on this?" This puts the ball back in the client's court. It may be as simple as asking the workers to turn the music down. Often the client just wants to get a minor annoyance off his or her chest.
4. Follow up by sending e-mails or making phone calls, stop by the site and keep in touch throughout the process.
5. Evaluate the complaint and consider re-training or changing staff if necessary.
Don't do this:
1. Don't diminish the complaint, no matter how trivial. It's imperative for your client to be heard. If it's important to him, it should be important to you.
2. Don't try to excuse your employees' bad behavior. This tactic further alienates your client.
3. Don't agree to a discount. Instead, offer something of "extra value" such as additional plants or trees.
4. Don't raise your voice or become argumentative or confrontational.
5. Don't talk down to the client or ignore his concerns or feelings.
6. Watch your body language. Don't put your hands in your pocket or step into or too closely to the irate customer.
7. Don't take the complaint personally. It's not a reflection on you, but how you handle it reflects on your business.
Dealing with low-balling
A longstanding client found out a competitor in the area offers discounts to new customers. She's also been shown plant and labor costs that are 20 percent less than she's paying you. After much thought, the customer tells you she's going to make the switch.
Jerry Gaeta, a landscaping consultant with Vander Kooi and Associates in Charleston, South Carolina, has been in the industry for 28 years. He says low-balling is a common scenario in today's economy, and 20 percent seems to be the magic number. When fly-by-night landscapers target your longstanding customers with price incentives, most will remain loyal, but a few may make the jump. By the time the customer tells you she's leaving for a better deal, she's already made up her mind. It may be in your best interest to let her go. Here are tips to work through the process.
Do this:
1. Listen calmly to the client and allow her to explain his decision.
2. Check her history and see if she's had complaints during the years. If not, remind her that she's been a satisfied customer.
3. Explain the business, including rising fuel and labor costs and point out the lack of price increases during the years.
4. Educate the customer about the value of workman's comp, quality of staff, customer service and fair prices.
5. Determine if she's having financial problems and, if so, offer to work with her on a reasonable payment plan.
6. Speak calmly, professionally and keep the conversation friendly but firm.
7. Write a letter thanking her for her business and assuring her the door is always open should she want to return. Customers who leave and then return are often your most vocal supporters in the community.
8. Periodically follow up with e-mails or notes to check on the customer's experience with the new business.
Don't do this:
1. Don't drop your price to meet the competition. If you are offering a fair price, it is better to let the customer go than to drop below your profit margin.
2. Don't argue or display anger, defensiveness or bitterness.
3. Never badmouth the competitor. The negativity will linger with your customer.
4. Never negotiate price. You may decide to include value-added services to an important, longstanding customer, but don't get backed into price negotiation.
5. Don't shut the door on your customer's potential return.
Keeping loyal customers
Loyal customers are feeling the economic pinch. To show them how much you appreciate their business, what are ways you can help retain good clients?
TLC Landscaper of the Year Finalist Chad Beidel, owner of Maryland-based Outside Solutions, sends handwritten thank-you cards to not only show his appreciation for his clients' business, but also to check on their interest in future projects. Ninety percent of his business comes from referrals and repeats. Small, inexpensive tokens of appreciation generate good will and recommendations. Beidel recently completed a small putting green for a client and sent over a sleeve of his favorite golf balls. "It's the small things that count," he says.
Do this:
1. Send personal notes thanking customers for their business.
2. Consider small appreciation gifts after completing a project. Choose gifts based on the personality and taste of the client. Suggestions include a favorite plant, wind chimes, grilling tools or pottery.
3. Stay in touch with your customer before, during and after the project.
4. Ask him or her to refer you to friends and neighbors.
5. Ask him or her to write a testimonial for your website.
6. Make developing a personal relationship with your customers and their families a priority.
Don't do this:
1. Don't forget the customer after the job is completed.
2. Don't assume he or she knows you appreciate the business.
3. Do not post photos of customer projects without his permission.
4. Never take your successful client relationships for granted.
A few years ago, an unhappy customer might tell her family and neighbors that her azaleas were not the shade of pink she expected. Today, he can post his dissatisfaction on Facebook and tell 600 friends at once – not to mention friends of friends. Customer service has never been so important to the success of a landscaping business.
EDITOR'S NOTE: This article was written by Carolyn Mason.