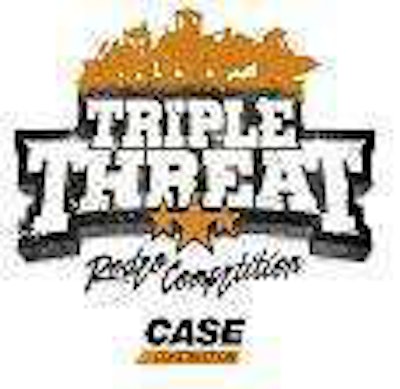 Case Construction Equipment has launched the Case Triple Threat Rodeo Competition, a yearlong rodeo competition featuring Case backhoes, wheel loaders and skid steers. The operators who win rodeo events at Case dealerships across North America will compete in a final event during the 2012 World of Concrete tradeshow to determine the champion.
The grand prize winner will receive a new Case compact track loader for the sponsoring company and a Ram 2500SLT truck for themselves. Fully loaded with a quick coupler, pilot controls and Ride Control, the compact track loader is valued at $59,000. The Ram truck features a 5.76 V8 Hemi and is valued at $42,000.
Operators participating in the local rodeo events are eligible to win up to $500 in cash and prizes and Case gear. First-prize winners also will win a trip for two to Las Vegas to compete in the championship.
The competitions will provide partnership opportunities with Habitat for Humanity affiliates. Each participating Case dealership will make a donation to its local Habitat affiliate or other local charity. The rodeo will also promote the Case Community Challenge program, which honors contractors who donate their time and energy to participate in local community improvement projects.
To learn more about the Case Triple Threat Rodeo, including a calendar of upcoming events, visit caserodeoseries.com. For more information about the Case Community Challenge, visit casece.com/communitychallenge.