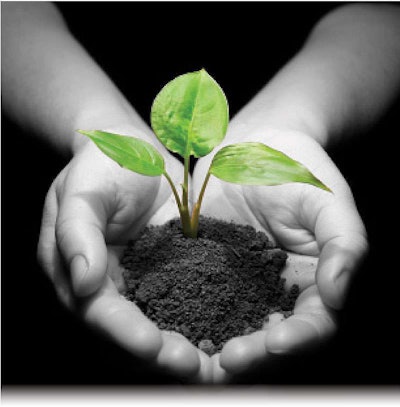 Implementing a successful marketing and public relations plan for your company doesn't necessarily require major outside help, but it does require strategic thinking.
"The reason most contractors don't have a PR plan is they don't have time. It's not urgent to them unless there is a crisis on hand, which is unfortunate because it is one of the most effective tools for positioning a company there is," says green industry expert Tony Bass, president of Super Lawn Technologies.
"People do business with people they know and will only sign a contract if they trust you. Having a successful PR strategy gives you almost instant credibility," Bass says.
He should know. Bass leads seminars across the country in which he talks to landscape contractors about the importance of having a good marketing and public relations plan, which, he observes, most of his clients don't have. Along with Bass, we surveyed several experts for the most cost- and time-effective ways to implement a marketing and public relations plan. Here are four basic areas where you'll net results.
1) Increase awareness via community service
Volunteering in your community allows you to network with the "movers and shakers" of the community, who in turn, may recommend you for jobs.
"People are always going to reciprocate. It shows you care for the community. It sets you apart," says Jerry Gaeta, a business consultant and 30-year landscaping industry veteran.
One client Gaeta advises provides free maintenance to the grounds of a local school. In turn, the school lists his business as a partner on their school sign, their website and all PTA materials. "You can't buy that kind of publicity," Gaeta says.
What experts suggest:
• Volunteer for projects where your skills can be used and appreciated, such as community beautification projects.
• Coach a little league team or provide team shirts with your logo.
• Don't overextend yourself. Only take on what you can handle. Better to take on a few projects and do them well.
• Encourage staff members and their families to volunteer. It builds pride and camaraderie within the company.
• Investigate the cause. Make sure it's worthy and something with which you want to be associated.
• Post the project and your participation on your website. Notify local newspapers of your involvement.
Tip: Your supply vendors will often donate materials for charity projects as long as they receive recognition, too. This provides good PR for them and saves you money.
2) Make your website customer-friendly
An attractive, informative website offers potential customers a window into your business and can be a savvy business tool if properly built and maintained.
"Internet marketing is the great equalizer. A small company can accomplish big things with the right website," Bass says. "But the average contractor is failing miserably when it comes to this."
What experts suggest:
• Incorporate your company's name into your website's URL.
• Include testimonials from happy customers, using their names (ask permission first).
• Display a variety of photographs from projects to illustrate the scope of your work.
• Have a "call-to-action" form that potential clients can fill out online to receive follow-up information such as estimates and appointments.
• Learn to update your site and keep it dynamic.
• Leverage certifications you and your employees hold.
• Include links to local news articles that feature your company.
• Register your company with the local Google search.
• Prominently feature awards your company has won.
Tip: Hire a professional to design or redesign your website. To determine the best person for the job, ask to see copies of his or her work and ask the following questions: Does he or she provide a complete package such as text editing and photography? How will your portfolio be displayed? How will the developer ensure your site receives the best search engine optimization?
3) Build a better brand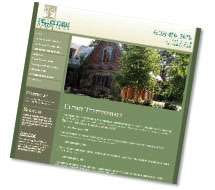 Proper branding explains who you are and doesn't have to be fancy to work.
"It's about staying-power and consistency. A brand is only going to work if it's repetitive," Bass says.
Part of your brand is also the image you and your crews project to the community. Your image should be synonymous with professionalism.
What experts suggest:
• Be consistent with your colors, font and logo throughout your business.
• Use your logo and colors on all marketing materials: business cards, crew shirts, websites, stationary, trucks and advertising.
• Keep vehicles and equipment clean.
• Outfit crews with matching uniforms and logo.
• Keep a clean and orderly work site.
Tip: Uniforms don't have to be expensive. As long as they match one another, are neat and properly display your company's logo, they are doing the job.
4) Use media, networking opportunities
Whether you network with other business owners at a chamber of commerce luncheon or pitch a story to your local newspaper, the goal is the same: shining a positive light on your company for the community to see.
Developing a good relationship with your local media outlets is easy to do. You just have to be persistent. Stop by. Introduce yourself. Call them.
What experts suggest:
• Submit information to newspapers about new certifications, awards and charitable contributions.
• Join professional associations such as the National Association of Landscape Professionals (NALP), your local chamber of commerce or rotary club for valuable networking opportunities.
• Offer to speak at local schools and gardening clubs.
Tip: You don't have to be an expert writer to create an effective press release. Keep the information simple, informative and to one page. Use a straight-forward headline and include contact information so the reporter can follow up with you. Email the release to your local editors. Their contact information can typically be found on the newspaper's website.