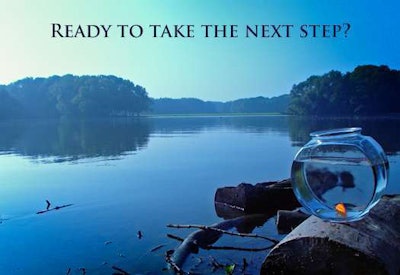 To get a hands-on approach with ponds and talk with industry professionals, attend Blue Thumb's Pond Expo 2012.
This free, one-day event will be Aug. 30 from 8 a.m. to 4 p.m. in Saginaw, Michigan. Get water feature ideas, learn how to increase your pond revenue, see what's new in the industry and network with other landscapers.
Register by July 31 for a chance to win a Formal Falls Waterfall Kit. For more information on the Pond Expo, visit pondbuilder.com.