Be prepared when visiting Michael Madarash, owner of Kokobo Greenscapes, to take plenty of elevators in order to see his firm's work way above the bustling streets of Manhattan.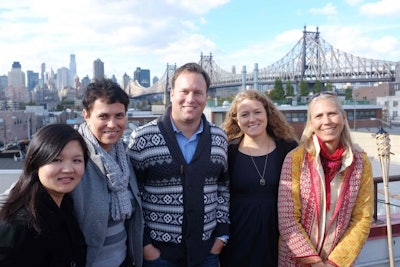 Kokobo is one of 12 finalists for the 2013 TLC Landscaper of the Year contest sponsored by Case Construction Equipment. And Madarash and his talented team of designers' work can be found in residential green roofs across the city and surrounding area with awe-inspiring views of skyscrapers, the East River and beyond.
The firm's projects also include many pioneering green wall installations in public and private residences and a pending project at the offices of NBC television.
Down at ground level the firm has installed plantings and hardscaping for several noted public parks, including three we visited in the Spanish Harlem area.
Madarash is a dynamo of energy and enthusiasm when it comes to his work, which often involves incredibly challenging logistics.
One example: when he had to orchestrate cranes and semis parking on city streets, and a litany of permits, in order to hoist and place project materials dozens of stories above the ground for a green roof in mid-town Manhattan amongst the usual mayhem of taxis, delivery trucks and pedestrians.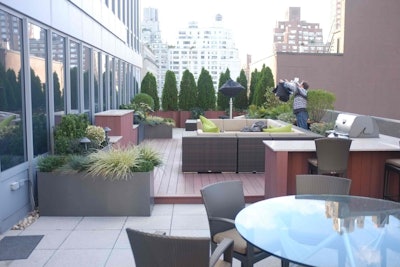 Another project involved creating a green wall in the closet of a home featured on a Showtime cable special. "We literally had to hand carry water and mist and spray the wall until the show was ready to film," he says.
"But the end result was magical."
Which describes Kokobo's work in general.
We'll feature more of the firm's works soon, and you can learn more about how to enter the next LOY Contest by clicking here.
This year's finalists appear already to be among the strongest and most varied to date. Stay tuned to learn the winner, which will be announced mid-November.