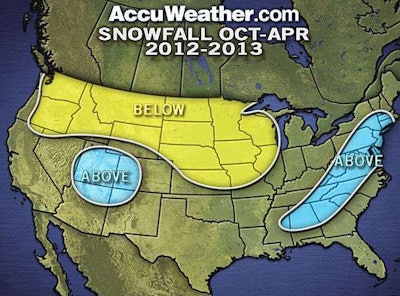 Every year, AccuWeather.com issues a U.S. winter forecast, highlighting predictions of temperature and precipitation trends. Last year, winter was unusually warm for much of the eastern two-thirds of the nation.
Big snow events may return to a portion of the I-95 corridor of the Northeast and mid-Atlantic as well as the central and southern Appalachians this winter, while wet weather is predicted for the Gulf Coast and Southeast.
Parts of the Midwest could fall short of normal snowfall again this year with the main storm track to the south.
Farther west, dry conditions are forecast to persist in the Northwest, leading to growing drought concerns.
View the entire article here.