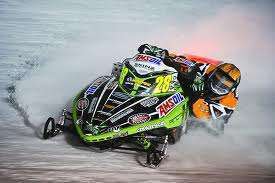 Case Construction Equipment will again be a sponsor of the Amsoil World Championship Snowmobile Derby in Eagle River, Wisconsin, which celebrates its 50th anniversary this year.
The annual event is scheduled for Jan. 17 to 20, 2013. As part of the sponsorship, Case will provide skid steers, compact track loaders and a wheel loader to support the derby and facility in various chores, such as building the snow course, cleaning the ice course between races and moving equipment and materials.
The Case Tomahawk Customer Center provides personalized equipment training, product demonstrations and hands-on equipment operation for Case customers.
Case equipment deployed to the event will include a Case 721F wheel loader with a 3.5-cubic-yard bucket, Case TV380 and TV320 compact track loaders with snow brooms, Case SV300 and SR220 skid steers equipped with snow brooms and a Case SR175 skid steer with bucket and pallet forks.
The Eagle River derby track contains three separate racing venues including the Sno-Cross, the Ice Oval and the Vintage Racing. The Ice Oval and Sno-Cross tracks are built and maintained using more than two million gallons of water, a 4,000-gallon ice truck, a state-of-the-art snow-making machine, a groomer and an ice shaver.