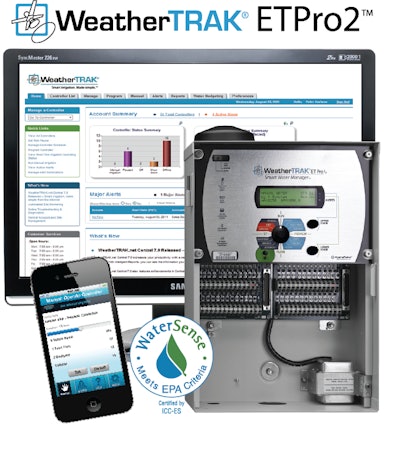 HydroPoint Data Systems' WeatherTrak Smart Water Manager Solution, including all models of WeatherTrak ET Pro2 and WeatherTrak LC weather-based irrigation controllers, have earned the U.S. Environmental Protection Agency's (EPA) WaterSense label by meeting the program's water-efficiency and performance criteria.
The WeatherTRAK ET Pro2 and WeatherTRAK LC smart irrigation controllers adjust irrigation as landscape water requirements or local weather conditions change using a proprietary scheduling engine that scientifically calculates irrigation schedules using site-specific parameters, such as plant, soil and sprinkler type and daily ET Everywhere wireless weather data, with validated accuracy down to one square kilometer.
With the EPA estimating as much as 50 percent of outdoor water is wasted due to overwatering caused by inefficiencies in irrigation methods and systems, the EPA WaterSense irrigation controller specification and rigorous performance-based testing measures how well weather-based controllers integrate weather data and a variety of landscape settings to create or modify an irrigation schedule.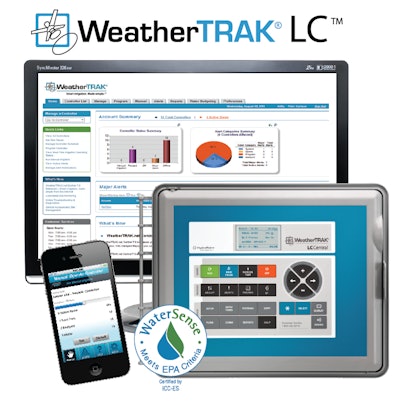 The WaterSense labeled WeatherTrak ET Pro2 and WeatherTrak LC controllers deliver enough water to keep landscapes healthy while eliminating overwatering and minimizing runoff, two critical components for ensuring the efficiency and performance of these products. The WeatherTRAK controllers replace standard clock-timer controllers on existing irrigation systems to better match plants' water needs and eliminate landscape water waste.