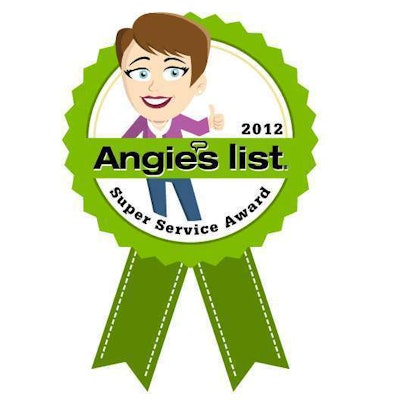 Poul's Landscaping & Nursery announces earned the Super Service Award from Angie's List for 2012.
Poul's earned the coveted designation from the contractor-rating service because of their "A" rating across all of the judging criteria. Angie's List considers customer reviews during the past year and averages grades from the previous three years to calculate the required 3.5 GPA to earn the yearly Super Service Award.
This is the third time in four years Poul's has earned the Super Service Award for their landscape design, construction and maintenance services.
Angie's List members are asked to grade service providers using an A to F scale and to include specific comments about their experience with a given contractor.
Angie's List members can write or read reviews of service providers and see images posted by previous customers. Members have access to additional company information such as warranties, services, hours and website links. For more information about Angie's List, visit the website. For more information about Poul's (Poul is the Danish spelling of Paul) Landscaping, go to www.pouls.com