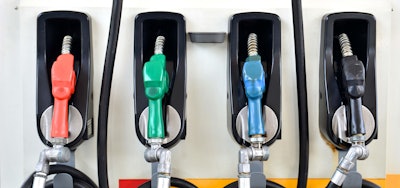 On Jan. 8, the U.S. Energy Information Administration released the January issue of its Short-Term Energy Outlook, which is the first to include forecasts for 2014. The EIA's analysis predicts ethanol production will rebound, beginning in the second half of 2013.
According to the outlook, fuel ethanol production fell from an average of 900,000 barrels per day in the first half of 2012 to an average of 820,000 barrels per day during the second half of the year.
Reiterating the prediction it make in the Dec. 2012 issue of the Short-Term Energy Outlook, the EIA still expects to see ethanol levels remain at current levels through the first half of 2013, before recovering to pre-drought levels during the second half of the year. The expected average production rate for 2013 is 870,000 barrels per day, which equates to an annual production level of approximately 13.3 billion gallons.
Read the full article here.
– By Erin Voegele