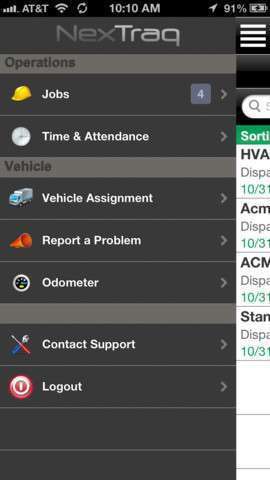 A new app developed by NexTraq has been designed to better the communication between office and field employees.
NexTraq Connect will allow users to not only record clocking in/out and break times, but it also allow users to communicate job status, view job locations and directions, assign drivers to vehicles and track vehicle maintenance needs.
The app uses the NexTraq platform moving from a vehicle-centric approach to a vehicle and employee approach.
The app is available for iPhone, iPad and Android devices. The app is available in the App Store and the Google Play store.