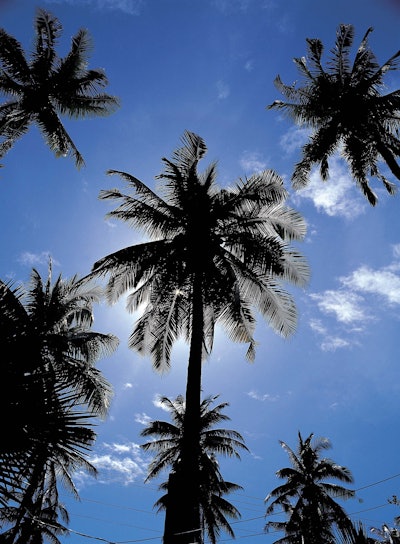 As you walk toward the fanciful New World Center in Miami Beach, take a moment to look up.
"It looks like a forest up here," says Raymond Jungles, the Miami landscape architect who designed the center's rooftop garden.
Jungles usually landscapes private homes, but here he got a chance to do something different. "It's important to me to get involved in public projects that people can see and enjoy," he says. He particularly likes this space of more than 3,000 square feet when it's used for events. "People complete the space and bring it alive," he says.
But not everyone gets to visit. For the privilege, you pretty much need to be a donor, one of the staff or fellows studying music at the center, a participant in a docent-led tour or a renter of the space.
As you are whisked to the sixth floor in an elevator lined with sparkling, quilted stainless steel, you might not know what to expect when you are deposited in a glass vestibule.
"This is a sanctuary," says Jungles. "For those who come here, it's an escape from the dense city. It's very calming and pleasant."
Discover his creation by stepping outdoors to enjoy the sweeping views. You'll see planes at eye level pulling banners in front of white Art Deco buildings along the coast. And if you are on a tour, docents Dollie and Stan Jonas of North Bay Village might help you pick out the roofs of the mint-green Jackie Gleason Theater, the Miami Beach Convention Center and the Temple Emanu-El Synagogue.
Read the full article here.
– Deborah Hartz-Seeley