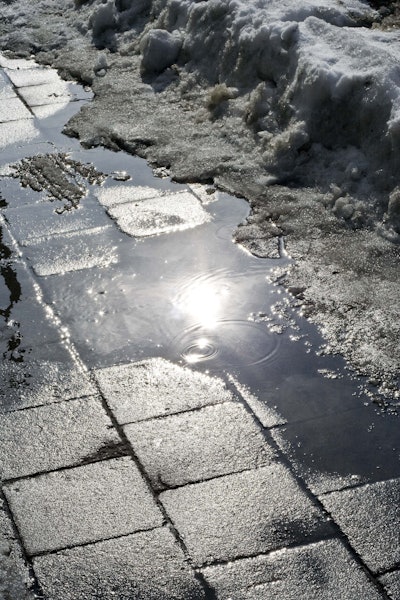 As January nears its end, many miss the winter staple of fluffy white snow. But for some, the longing is much more than nostalgia — it's business.
Plowing companies, winter recreation outlets and others in snow-loving industries all suffer.
Making this year's record-breaking lack of snowfall even more puzzling, the 2011-12 winter after the February 2011 blizzard had far less snow. That makes two tough years in a row.
"I said, it can't be like that again," said Charles Miller of St. Charles, Illinois, whose wife owns Charles Miller Lawn and Snow. Miller recalled thinking it would be highly unlikely to have two winters in a row light on snow, leading him to buy a $10,000 piece of equipment at the season's start.
To bring in some revenue for his company and his employees, "I've been doing mulch, believe it or not … in December and January," Miller said. "To me, that's unheard of."
Scandinavian, a Glenview-based ski and snowboard shop open since 1964, has seen more falling profit than snow.
"I couldn't tell you the exact percentage, but it's hurting our business a lot," said Jeff Magnusson, the shop's owner. The shop, which sells and rents skis, snowboards and other winter equipment, has brought out spring merchandise to offset the lack of interest in winter gear.
Read the full article here.
– Kate Thayer