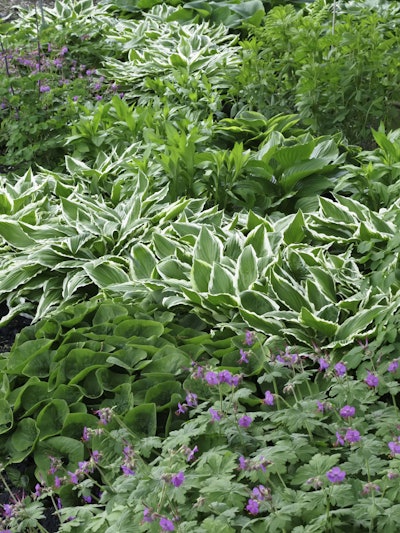 While the Southwest Florida Water Management District is encouraging residents to skip a week of irrigation during the winter months, some area residents are taking it a step further. Some residents select ornamental groundcovers that require virtually no watering.
Pat Rey of Town 'N Country, the owner of the Green Thumb Nursery, 3913 Sheldon Road, said most lawn grass requires regular watering, but Florida-friendly turf alternatives such as perennial peanut and jasmine are growing in popularity.
Rey said people also see the minima jasmine growing at the mall or office complexes and then inquire about it at his nursery, which sells and installs landscaping.
"The one that everybody is on because it's easy and it's well known is the minima jasmine," he said. "We sell a lot of it. It doesn't have a problem with fungus, it takes sun, shade. It's dark green. It doesn't go into dormancy like the peanut plant does. Peanut looks pretty in the summer, but in the winter it goes backward and it looks like it's wintertime."
Read the full article
here
.
– Laura Cone