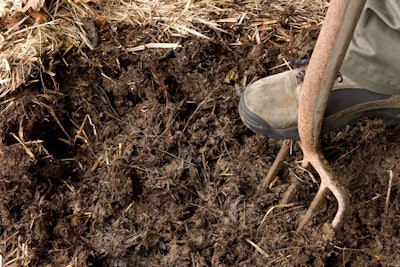 Half-eaten salads tossed out by Midtown office workers these days can end up being carted to an upstate compost farm and then returned to Midtown buildings for use as fertilizer on green rooftops.
With more green roofs sprouting up across New York's skyline, the Durst Organization says it will spend between $750,000 and $1 million to install more than an acre of green space atop its Midtown Manhattan buildings.
The real-estate company, whose commercial portfolio includes One Bryant Park, One World Trade Center and Four Times Square, among others, launched its composting program at the beginning of 2012.
Food waste from the pantries and kitchens from the Durst buildings in the city — 11 buildings totaling 13 million square feet — is now hauled up to Dutchess County to be turned into compost at the McEnroe Organic Farm in the Harlem Valley.
The compost and soil is then brought back to the city to be used on the company's green roofs in Manhattan.
"I haven't heard of any other real-estate property company recycling their food into compost for a green roof," said Amy Norquist, president and chief executive of Greensulate, a Manhattan-based company that designs, builds and maintains green roofs. "It's forward thinking."
Read the full article here.
– Carmel Melouney