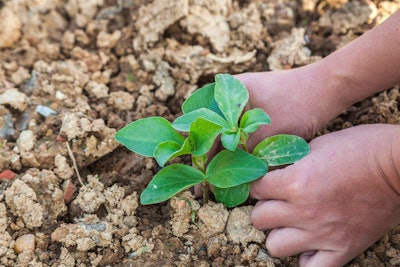 Allspice and heirloom roses scent the garden where Robert Bornstein starts his work day at his home, tending plants meant not for show but for healing.
"We have 35 years of scientific documentation to tell us we were meant to be with nature," says Bornstein, potting an Everglades tomato that his seniors with limited mobility can grow indoors. "I need at least 10 minutes in the garden or I'm no good."
Bornstein's work, called horticultural therapy, uses gardens and gardening activities to improve memory, physical coordination, rehabilitation and social skills. According to Elizabeth Diehl, editor-in-chief of the Journal of Therapeutic Horticulture, a growing body of research shows horticulture therapy's benefits among older populations.
"Having access to natural spaces reduces violent behavior in Alzheimer's patients," Diehl says.
As hospitals and treatment centers become aware of the benefits, they are adding horticultural activities to their recreational therapy programs. Bornstein, who began his career working with patients who had been declared criminally insane, now has a busy practice serving 40 senior residence facilities across South Florida and charges roughly $90 an hour for his services.
Read the full article
here
.
By Patricia Borns