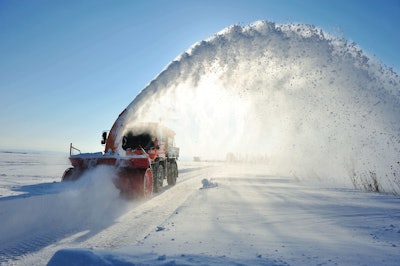 I thought it was nuts: Use your leaf blower to remove snow? Wouldn't that suck snow into the blower transmission and cause a short circuit? What about water in your electrical or gas motor? Well, folks, after considerable research, the answer seems to be "No." Give your blower a try, more fun than a broom or shovel.
Consumer Reports and a number of yard-gear bloggers recommend it, under certain conditions. They are:
1. Only use your blower on light, fluffy snow.
2. Use on snow depths of less than 4 inches.
3. If using electrical gear, be sure to connect to a GFCI (ground fault circuit interrupter) plug or use a GFCI cord. Don't use cords that have cuts or exposed wires.
4. Don't try blowing snow above 32 degrees. It will be too wet and heavy.
You wouldn't blow an entire driveway, but for small jobs, this thing works. Included are porches, steps, vehicles and places where your shovel or snow blower are not efficient.
Read the full article here.
By Jim Hillibish