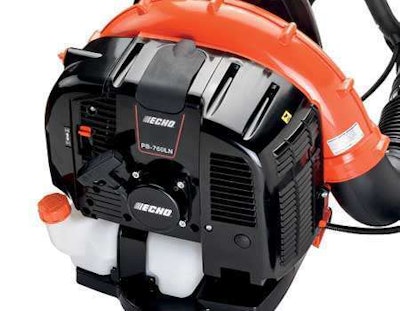 Echo released a low-noise backpack blower on the market, the ECHO PB-760LN.
The PB-760LN boasts a larger muffler, sound-deadening insulation and a mid-pipe baffle, which help lower the machine's sound output to 65 dB(A). This number is measured per the industry standard for testing leaf blowers. Blowers with a rating of 65 dB(A) are quieter than blowers of older design.
The PB-760LN features 535 cubic feet per minute (CFM) of air volume at 214 miles per hour.
To compare the PB-760LN to other Echo blowers, click here.
Get all of the specifications, figures and details here.