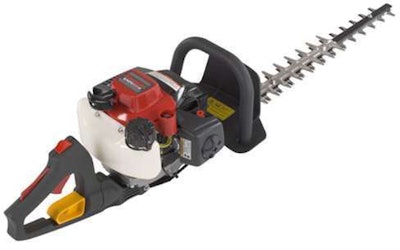 Kawasaki Motors will stop producing handheld power products after Dec. 31, 2013.
Instead, the company and its dealers will focus resources on its core business: premium four-cycle engines.
Kawasaki's handheld power products line includes string trimmers, blowers, hedge trimmers, hedge clippers, an edger and a multi-task series.
The company told its dealers it will continue to implement programs and promotions that had previously been announced for the 2013 calendar year, and all service and warranty support programs will remain in force for any units ordered prior to December 31, 2013. This includes the stocking of parts needed to satisfy any claims for the life of the standard product warranty.