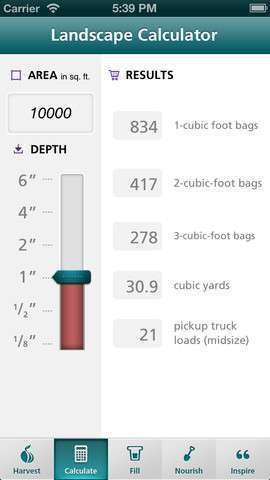 Harvest Power has released a new mobile app designed for gardeners and landscapers.
The Harvest Landscape Calculator works by calculating how much soil, mulch or stone is needed for by using the garden dimensions.
It displays conversions for filling pots, hanging baskets and also offers tips when applying compost to flower beds, gardens, lawns, turf, tree and shrubs.
Harvest Power's CEO, Paul Sellew, says the app takes the guesswork out of how much to purchase for any project.
Available for Android devices, iPhones and iPads, the Harvest Landscape Calculator is a free app.