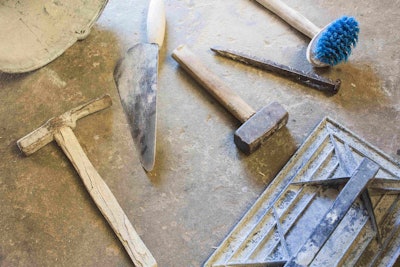 Before Isabella Stewart Gardner died in 1924, she made it clear the permanent collection in the Venetian palace she had built along scenic swampland here was never to be significantly altered. With the exception of the 13 works of art removed by thieves in the 1990s, this has been the case.
But Gardner, an aptly named horticulturalist, was less clear about what should happen to the gardens she viewed as a critical part of her home's artistry — a rarity for museums, where landscape is often a backdrop for other art forms. And so, during the years, they have been tweaked, replanted and in some cases utterly overhauled, an evolving and expanding foundational element within this time capsule of a museum.
Landscape was central to Gardner's creation before she built anything here. The space she chose for the museum faced the Back Bay Fens, which had just been designed by Frederick Law Olmsted, who was at the time pioneering American landscape architecture. "It's not coincidental," said Charles Waldheim, the museum's consulting curator of landscape — a rare role in American museums. "She gathered her collection precisely at the moment that landscape architecture was invented in the United States."
Read the full article here.
By Jess Bidgood